Exploring Gila (pronounced HEE-luh)
By now I'm starting to realize that it's not going to be a long, introspective, 40-days-of-meditation kind of trip.  Not sure why I thought we'd be swimming in free time, but with each spot we visit offering such great experiences we're going to keep packing them in.
We woke up in Apache Creek and headed down Highway 180.  We tend to drive the van is about 5mph below the speed limit, which gives us plenty of time to take in the views.  The transition from pines to desert shrubs changes the trip ambiance quickly.
First stop wasn't run by the National Forest Service, but it was marked on our National Geographic Adventure Edition Atlas and it hasn't led us astray yet.  It's a small catwalk canyon trail called The Narrows, which was built as a hike on top of an old pipe run that pumped water up to a mine.  It was only about half a mile long hike, but quite a gem!
The trail continued but was washed out.  We waded a bit further than this, but the trail quickly became more technical than we were in the mood for today:
Next stop driving through the Gila National Forest was Silver City.  We took a break here an tried to find some internet to get some work done but it proved to be quite frustrating.  Time to evaluate our travelflow a bit.
Next up was a very windy drive toward the monument.  The whole drive is a scenic byway and while only 45 miles because of all of the twists it takes most drivers an hour and a half to get there, meaning it would take us two at Vannity pace.  We set off in the afternoon with plans on sleeping in the forest and visiting the Gila Cliff Dwellings in the morning.  We perhaps weren't quite prepared for how gorgeous the drive was going to be.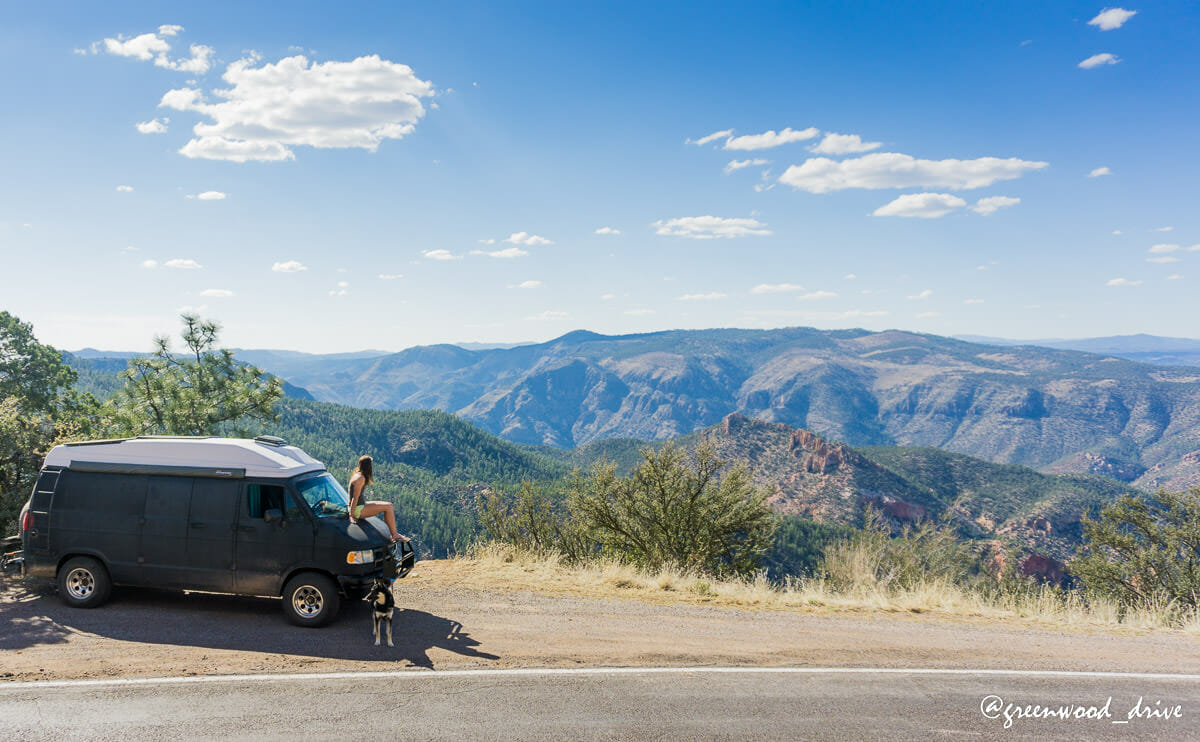 This is how Harper likes to travel when she is in awake mode.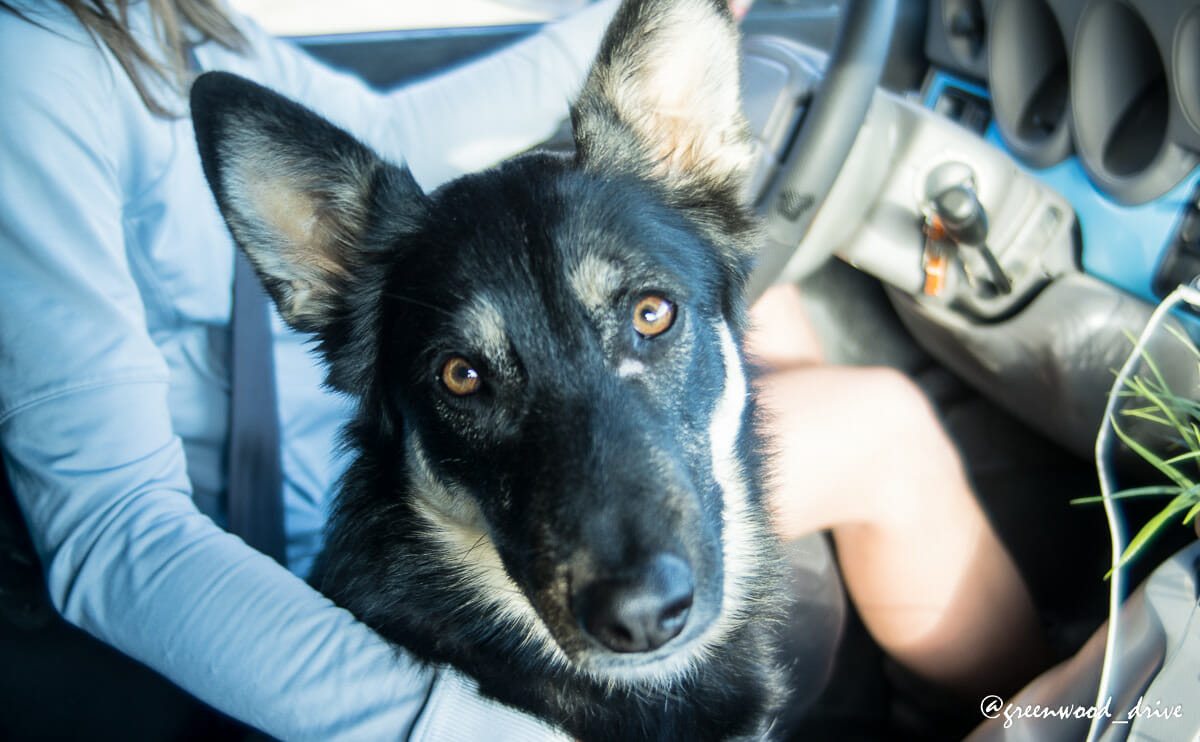 We found a great little pullout 50 feet from the road and set up camp for the night.  Incredible unobstructed view and a warm breeze was welcome in March.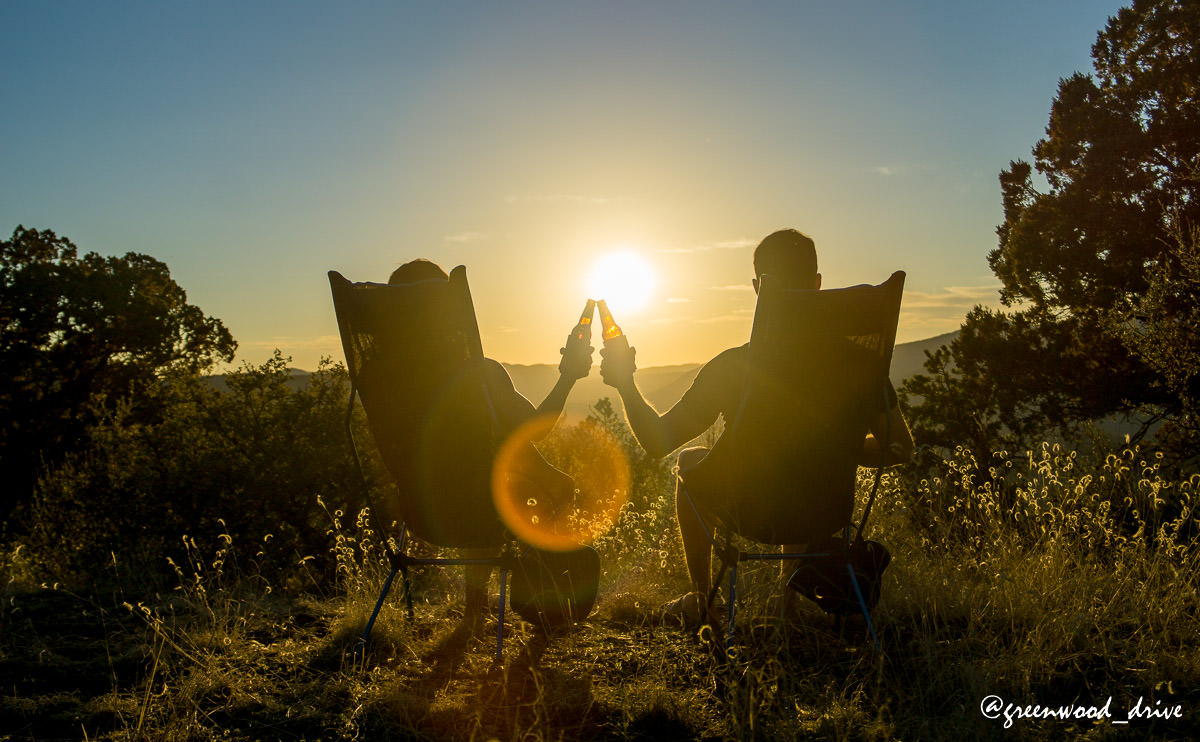 In the morning we turned to see the sunrise view did have an obstruction, but a photogenic one.
Packing up we were 20 minutes away from the visitor center of the Gila National Monument and the second people in the park.  Because of our solitude we had our own ranger as a personal tour guide pointing out all the bits of where the early nomads used the natural caves as shelters and the more recent, brief occupation by the Mogollon natives who build most of the structures.  They had no written or oral tradition so despite being made in the1200's they are by definition pre-historic.
Visiting these parks early seems to be the trick, as we find that not only are there fewer other visitors, but they have similar behavior to ours on the trails.  Next up was to find a place to sleep, so we drove back down through Silver City and headed east toward Emory pass.  Before we get to the pass up we re-enter the Gila National forest and start scouting for pullouts that we can used.  Again, the views and the weather treated us quite spectacularly, and Kate played around with some long exposure photography under the clear sky.