Meow Wolf or: How I Learned to Question Santa Fe
I'll get to Meow Wolf in a minute, but first our journey starts with a classic road trip flat tire.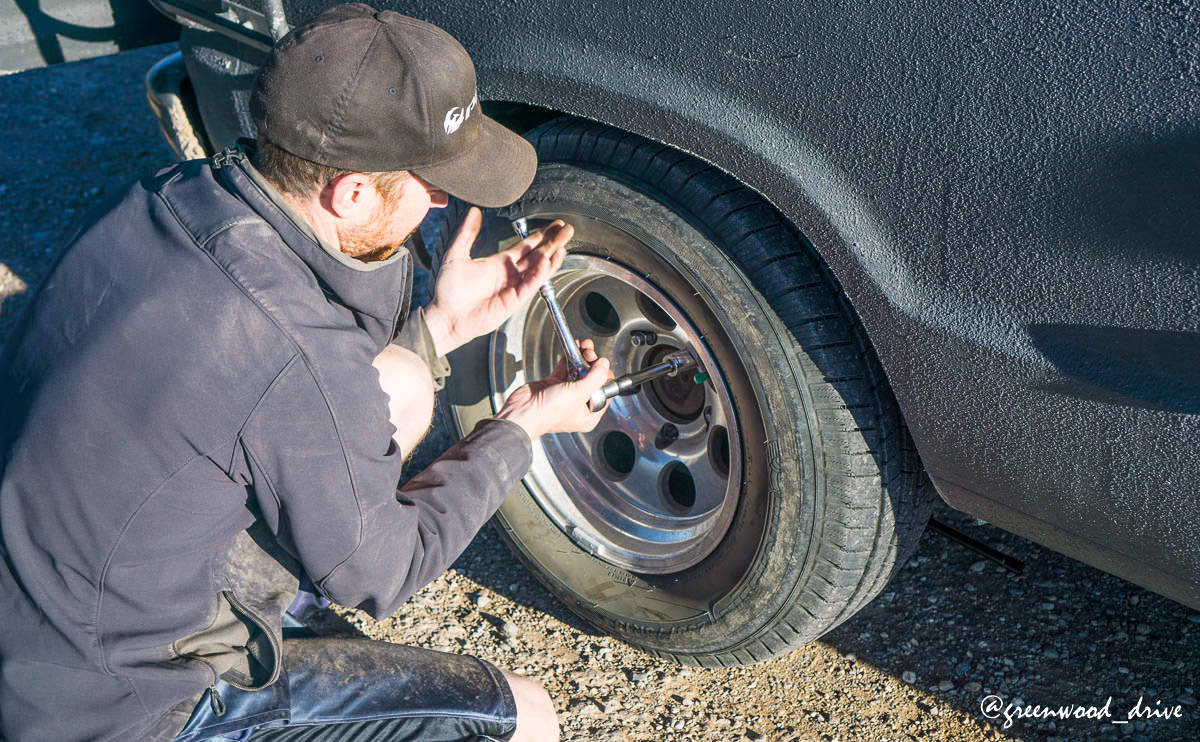 We were on our way through the Salinas Pueblo Missions National Monument, which are local ruins with a short but intricate history between the Spanish missionaries joining with the natives of the area.
This was to be just our first taster of how ignorant we were of the history of the various native American tribes and changing dynamics over the years.
Being on our way back up north the weather was a bit cooler so we found some nice hikes in Albuquerque while we stayed with some friends.  Good time to throw in a puppy pic:
We were recommended by several people- adamantly- to visit the art exhibit Meow Wolf in Santa Fe.  We're back up north on our way to Utah, so might as well hit this city again and see everybody was going on about.
Meow Wolf is, ah, a bit different from our standard nature visits.  It's an experience that cannot be translated through pictures, but to give some context to what we've posted, I can give a couple of spoilers.  The giant art project is held in an ex-bowling ally and starts with a facade of a house with a few rooms.  In these rooms, through notes and books and rooms and pictures, is a backstory that is too intricate for first time visitors to even attempt to entertain.  Little bits of weird are everywhere, and then you walk through the refrigerator door.  Or fireplace.  Or washing machine.  And enter into an incredible arrangement of multi layered and completely unique and exotic rooms.  The quality of the "exhibits" is incredible and one could spend several days wandering through discovering new things.