Eastern Oklahoma brought forests and ticks to us! Before you naysayers explain the claustrophobia inducing dense trees of the east coast, let me remind you that we're coming from Arizona. I've had some experience growing up with evergreens in Colorado, but for the most part you can run through those full sprint without being hampered by the terrain. This change in pace was abrupt and new and all around thrilling for the first few days.  We started off in Greenleaf State Park which we hiked along jungle trails to a nice little swinging bridge.
Breaking across the Oklahoma and Arkansas border is the town of Fort Smith.  There is a great national historic site that details and preserves the happenings during the old Continental American and Native border as tribes were forced out of their homeland through the Trail of Tears from as far away as Florida.
Continuing back through the town of Arkoma we found a secluded camping spot with some nice LTE phone service that allowed us to get some work done and relax.  We also pulled about five ticks off of the pup and evaluated our battle plan for prevention of future infestations.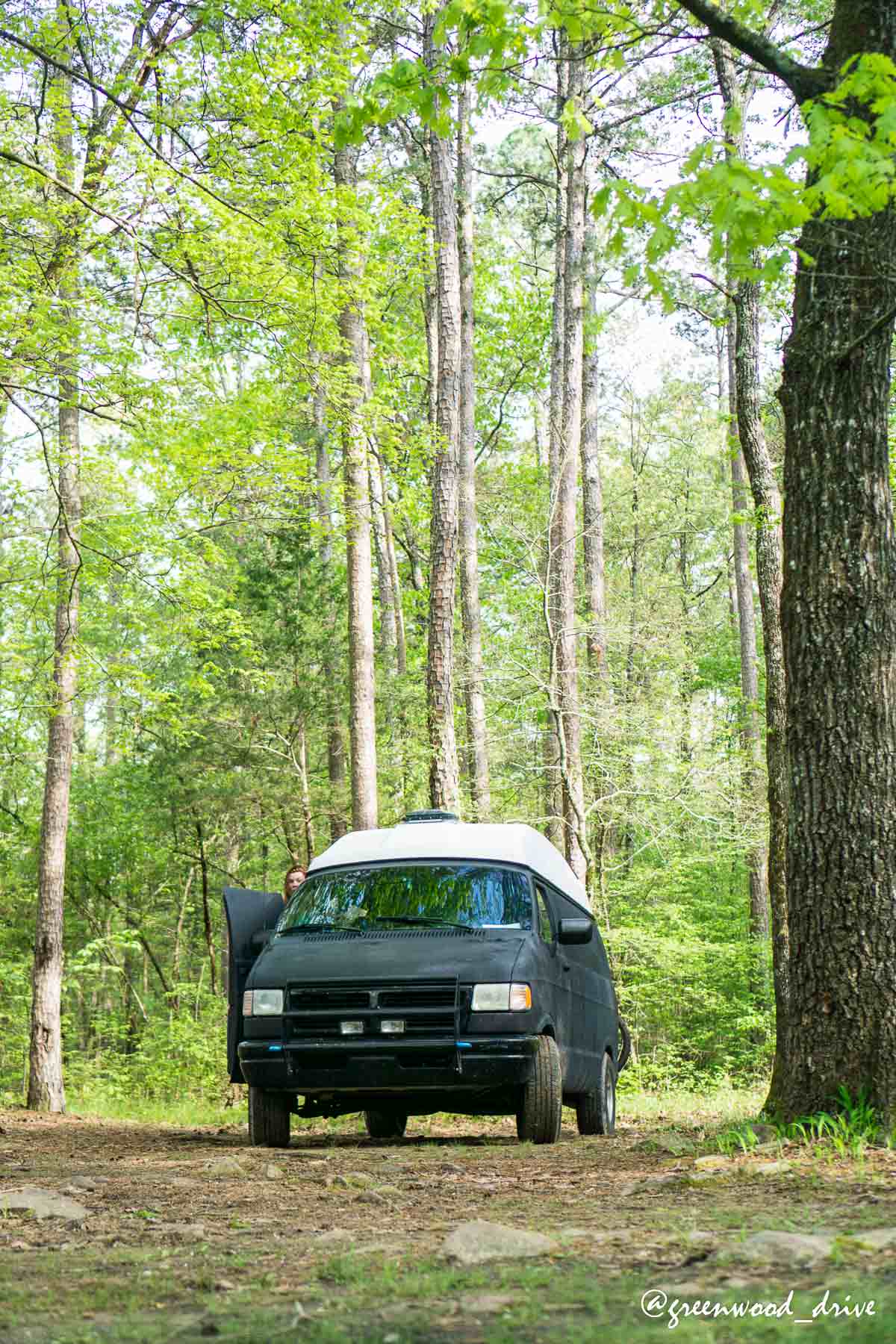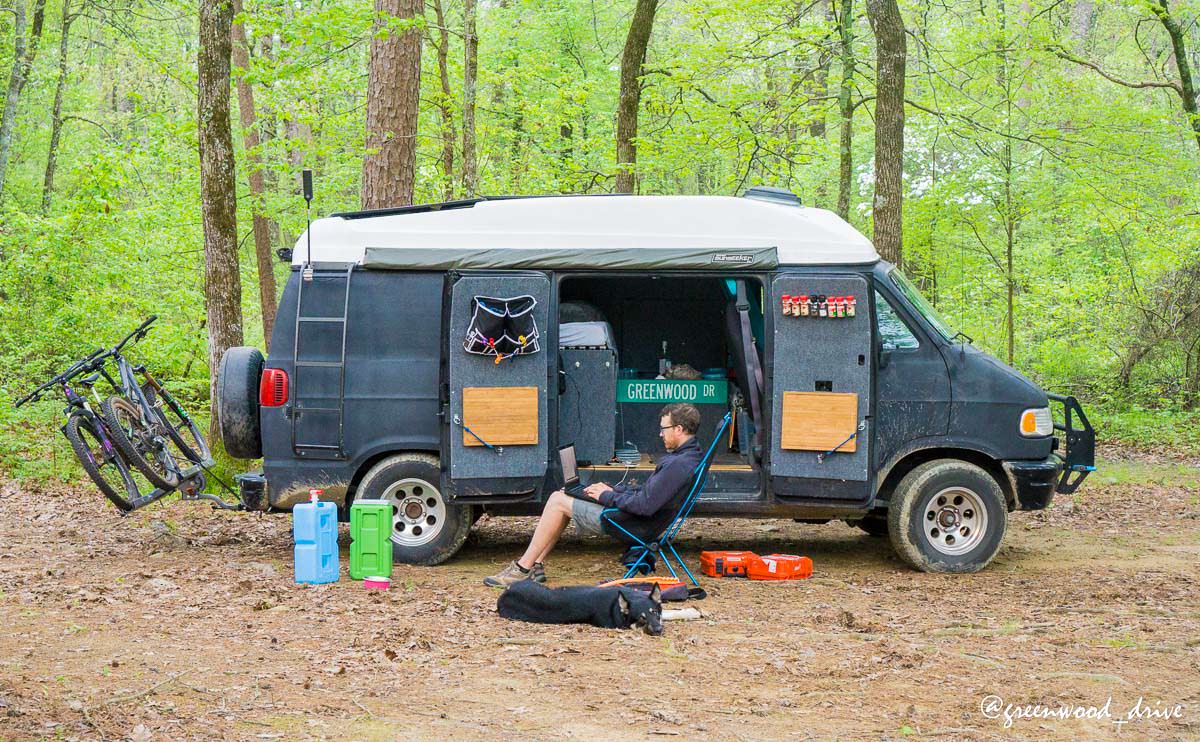 Next up is the Chickasaw National Recreation Area which had wildlife preserves with bison, great hikes along natural springs, and a recreation pool called Little Niagra.
Also in this area was a small little range of wineries, one of which was called Girls Gone Wine that clearly understood their audience.  Inside was the usual tasting station, but to get there you had to wander through five rooms of intriguing funny little gifts and themed paraphernalia.  After buying a glass of wine and walking through it's tough to resist silly birthday card humor and doughnut painted pool floaties…
On Easter weekend we said goodbye to Oklahoma with a farewell hurrah in the Wichita Mountains Wildlife Refuge.  This place we had to pay to camp and it was by far the most crowded we'd been.  Hiking in the morning we did have the trail to ourselves along a trail called the Kite Trail (named after the bird) with some more unique terrain that seemed reminiscent of the small streams we'd come from in Arizona.
One thing we didn't have are the short, stout oak trees that grow in this Cross Timbers region of the U.S.  Goodbye trees!