Everything's bigger here!  We definitely noticed this when entering the original Six Flags in Arlington.  No pics, but a little taste of what we saw: One family of six carried an entire 24 case of Coca-Cola in the original packaging into the park.  That's it- no cooler, ice, snacks, or anything.  Just a cardboard box who's contents were distributed by mom like vitamins to her kids.
Dallas has a giant eyeball.  Not sure of the explanation of this one:
Harper is really falling into this van life these days: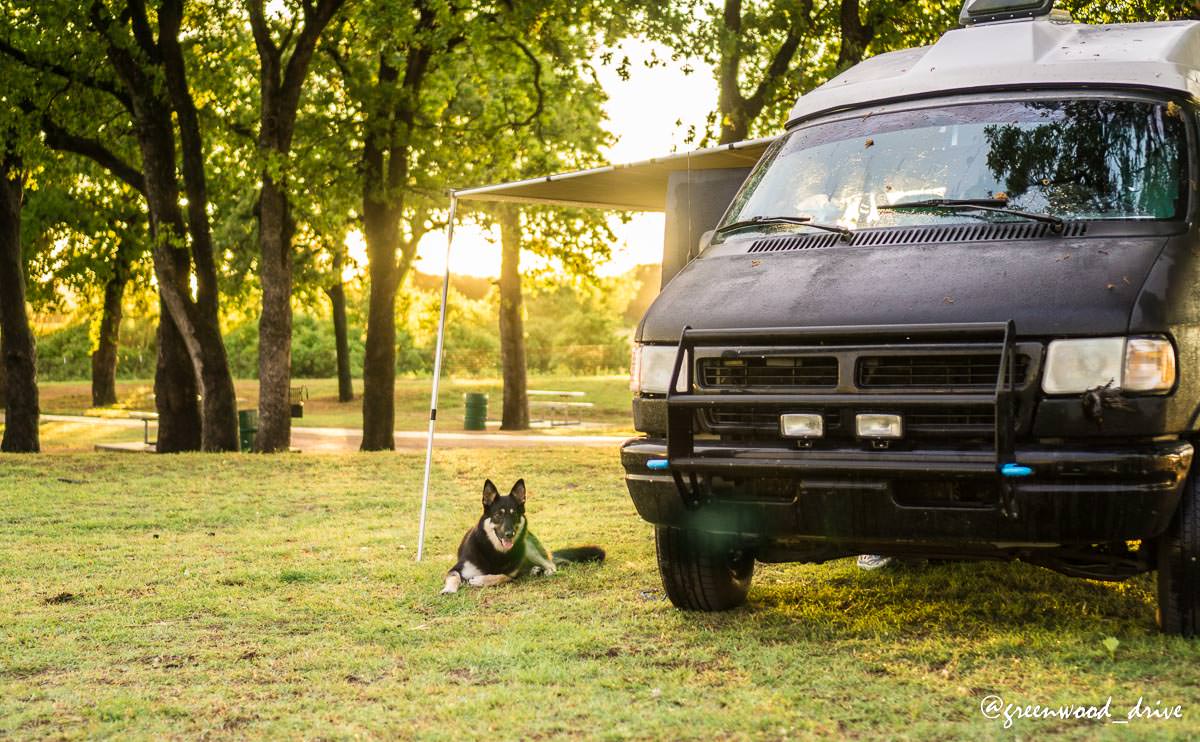 We then headed to Dinosaur Valley State Park, which has a huge collection of footprints as well as two giant dinosaurs from the 1964 World's Fair.
On our way to Austin, we stopped in Waco and hiked their famous river walk and up Jacob's Ladder.  Incredibly humid so we didn't have a lot of motivation to stick around.